Google my business is free service that enables business owners to enlist there business in Google search result. Base upon the optimization with google my business features the ranking takes place. It helps in local SEO ranking.
Some key features of Google my business that can business owners to get more qualified leads from google my business
1 Description
Within 750 characters the description part need to done in such a way that it becomes easy for the customer to get a detail view of the business .
2 Q&A
Instead of private one to one asking question between customer and business owner there is option Q&A where we can put frequently asked question and solution given .
3 Analytics
Right information is power , analytics helps you to measure the performance of number of user coming to your googlemybusinesss page. It gives a detail view about usage of googlemybusiness by the users . 
4 Google Posts
The "Google Posts" feature gives you up to 300 words per post to update customers about company events, product releases or other announcements. You can also include an image and a call to action in these short posts. Regular post update helps business owners to connect with customers in better way .
5. Book an Appointment
This particular helps customer to redirect to the website page where they can book the appointment for they service required .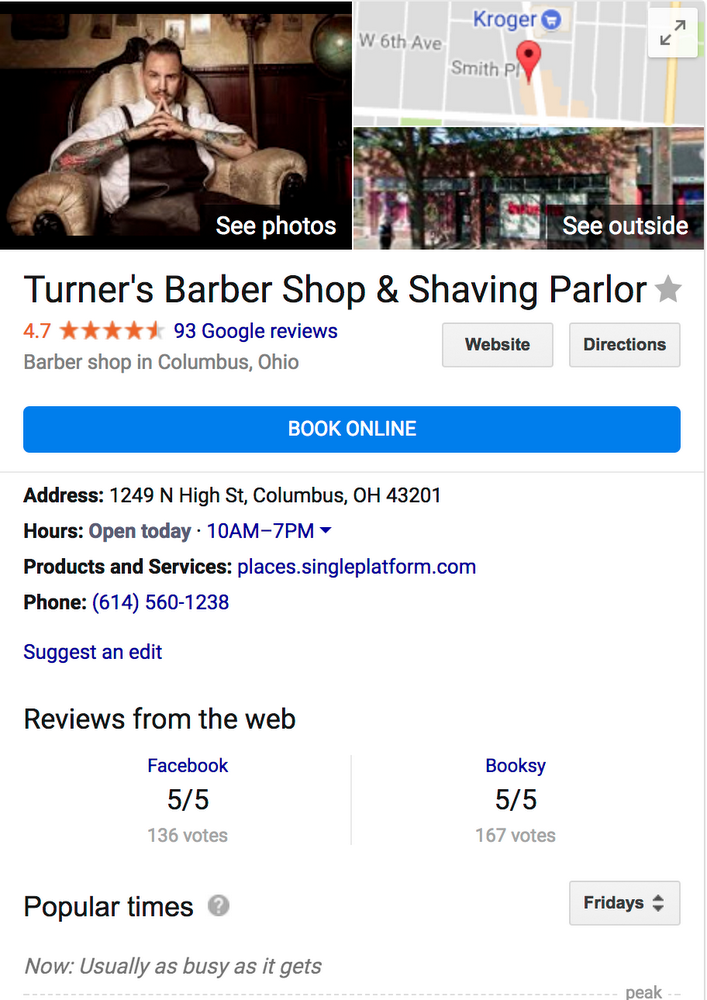 6 Social Profiles
In googlemybusiness we can add the business social profiles like facebook,instagram ,twitter,youtube link. It can help customers to get better overview about the business before having one to one interaction .
Also Read